Getting IATF 16949 Certified in Seattle, Washington (WA)
Overcoming everyday challenges in business takes a lot of effort and consistent focus. Each day a new problem arises which needs to be solved for the proper functioning of the entire system. A single defect in any process can lead to the complete failure of the project. Maintaining the position achieved is harder than actually achieving it. Your competitors try every possible means that could lead to your downfall.
The automotive industry has seen various examples where people were falling from the top spot because they could not comply with the quality products and services. The changing generation requires the best suppliers and products. No one is ready to compromise with quality.  Now, this becomes tough when you do not know the correct and simplified manner of managing the quality of process and products. Getting certified is a sure way to easily reduce the amount of waste generated and increase your investment return.
IATF 16949 is an international standard for automotive industries for the quality management system. This certification comes with benefits and profits which every firm owner dreams of. Before you could reap the benefits of IATF 16949, you need to implement this standard and apply for certification. Most companies lack ideology and procedures of how they can achieve this.
This is where comes the job of ISO Pros. ISO Pros is a consulting company that helps organizations implement ISO standards and apply for certification.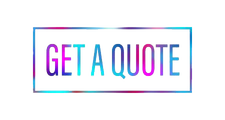 What is the IATF 16949?
It is a technical specification aimed at developing a quality management system that provides for improvement and controls defect prevention. It is prepared by the international automotive task force (IATF). It applies to the design and production of automotive products. This certificate holds a validity of three years and must be confirmed annually by an IATF certified auditor.
Here are some members of IATF- BMW Group, Daimler, FCA Italy, Volkswagen, general motor company, PSA group, SMMT(UK), VDA Germany, Renault. Seven quality management principles must be followed-
Customer-focused
Leadership
Engagement and competence if people
Process approach
Continual improvement
Informed decision making
Relationship management
When all the requirements are met, your system will become flawless, and hence it will lead to a better performance in the market. Great business deals and offers will come your way. It opens you to the international market. Customers become more satisfied with the product you offer and will also recommend you to others.
ISO Pros in Seattle, Washington (WA) will guide you and train your employees for better work performance.
Why choose ISO Pros?
Many organizations offer the same consulting services, but how do we differ from them? It is personalized auditing and implementing services. All the industries have different goals altogether, and we affirm you that our best quality auditing services will also achieve your goals.
The prices are genuine for everyone. Customer satisfaction has been our major aim, and we hope to abide by it in every consultation program. So just grab your smartphones and dial our number for the best implementation services.