Getting ISO 45001 Certified in Seattle, Washington (WA)
In this era of ever-rising development, organizations need to keep improving their processes and businesses to survive. You need to improve your processes according to ISO standards for continual improvement and progress. Among many ISO standards, there is an ISO standard called ISO 45001. It helps your organization to work towards the protection of your employees and prevent any injuries and illnesses.
We at ISO Pros can provide you training and help your organization implement the requirements of ISO 45001. We have worked with many organizations in Seattle, Washington (WA), in the past, and currently working with many organizations.
But first, let us discuss ISO 45001 and its benefits.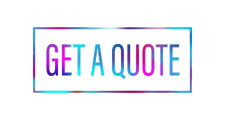 What's ISO 45001?
ISO 45001 is a standard that lays down the guidelines and requirements for an occupational health and safety management system, aiming to improve the safety and health of both employees and other personnel. Introduced and published by the International Organization for Standardization (ISO) in March 2018, ISO 45001 takes an important step towards improving occupational health and safety globally.
The standard can help the organizations of Seattle, Washington (WA) improve injury prevention, reduce illnesses, and protect the organization's longevity. Previous occupational health and safety standards like OHSAS 18001 are succeeded by ISO 45001. Organizations currently holding  OHSAS 18001 Certification need to upgrade themselves to the ISO 45001 standard by March 2021 as per official guidelines.
Benefits of ISO 45001
To strive in the competitive marketplace of Washington (WA), organizations must enterprisingly manage all risks occurring to businesses, including the issue of occupational health and safety of employees and contractors. ISO 45001 provides a boost that promotes occupational health and safety practices in organizations and improves safety for employees and contractors. It provides additional opportunities for the protection and promotion of worker's health and performance and sustainable improvement of employee motivation.
Some of the other benefits are:
Increased protection of the workforce
Enhancement of competition
Reduce organizational risk
Increase in the organization's reputation and brand value in the market
Improves motivation of employees to work harder
Why Choose Us?
We at ISO Pros provide accredited ISO 45001:2018 Training to your organization. We offer training courses certified by Chartered Quality Institute (CQI) and International Register of Certificated Auditors (IRCA). These courses introduce you to the new ISO 45001 standard for occupational health and safety management systems and specific changes that arise as a result of the implementation of ISO 45001:2018.
To successfully meet the CQI/IRCA auditor migration requirements, you need to complete the following two modules:
Annex SL Auditor Transition Course – Module 1
OHSMS ISO 45001:2018 Auditor Migration Course – Module 2
Here you'll learn the following modules:
ISO45001:2018 Overview and Clauses 4, 5 & 6
ISO 45001:2018 Clause 7
ISO 45001:2018 Clauses 8, 9 &10
ISO 45001:2018 versus OHSAS 18001:2007
After completing these modules, you need to do a private study and then appear in the final examination. Besides being the leader in professional training, our worldwide experience of many years helps us provide effective learning and development opportunities.
We help organizations grow and enable them to improve continuously. Our experts work with you to help you identify places for improvement in the processes and business and support your professional journey to improve your business.