Getting ISO 13485 Certified in Seattle, Washington (WA)
Maintaining quality is very important for any organization. When you manufacture medical devices, it becomes even more important. Industries that manufacture medical devices should have a robust and secure quality Management system. ISO 13485 is a standard that focuses on implementing a better quality of the products from starting to end until it is delivered to the user. All the customer and regulatory requirements must be met. Once you implement this standard, you will feel the difference in the method of working and better gains.
Identifying risks in your system will lead to a reduction in waste. This way, you can save more time and money. Having a certificate of international value ensures that you conform to its requirements and prove your product quality in the international market. To get certified, you may need the help of consultation organizations. Reach out to ISO Pros in Seattle, Washington (WA), if you want your organization to get certified. We'll help you implement and integrate this standard in your organization and file for certification with a third-party issuing body.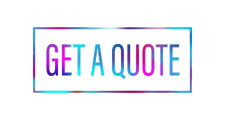 What is the ISO 13485?
It is a power-packed way to demonstrate the quality of your products. It is a standard for quality management systems in the medical industry. Attaining this certificate will increase your public image and will lead to greater market share. Organizations all over the globe feel pressure due to increasing competition and ever-changing demands of the industry. ISO 13485, as a solution to meet demands, will ensure robust management techniques.
Establish and maintain a quality management system for regulatory purposes who wish to demonstrate their conformity to ISO 13485 by:
Risk management approach
Validation of processes
Effective product traceability and recall systems
Compliance with statutory requirements
Assure itself that will follow the customer requirements
What are the benefits of ISO 13485?
The ability to attract customers where certification is necessary improves significantly
Reduced operating costs through continual improvement of processes.
Improved risk management
Proven credentials through independent verification
Improved stakeholder relationships including staff, customers
Expert guidance for the implementation of ISO 13485 and creating a framework will reduce your time and expense. ISO Pros will not only assist in planning but also guide you during the certification process. A series of planned phases will benefit your organization:
Executive and management overview
Gap assessment and planning
Documentation and developmental process
Training and implementation
Internal audit and management review
Why choose ISO Pros for this service?
Every organization has different needs. Some want to upgrade their certification while some want to start from the beginning. Our services are customized to meet the requirements of every company. Our consultant will provide experts who will mentor you in your journey of certification.
Several reasons for choosing us-
Highly qualified and knowledgeable members
Varied subjects in which we provide certification
Cost-effective
Time-saving procedures
Long term benefits of training and auditing services
Call us now to get free quotes, and to avail services at discounted prices, we will assist you in the best way possible.