Getting AS9100 Certified in Seattle, Washington (WA)
Aiming high and achieving the same becomes real in the aerospace industry once you get certified with AS9100. This is what organizations say after getting certified with AS9100. And ISO Pros can help you implement this standard and enjoy similar benefits. Meeting everyday challenges and improving the workspace, getting better efficiency work from the employees is indeed a tough task.
AS 9100 is designed for aerospace industries to monitor the processes. This standard may not be old enough, but it is gaining immense popularity and demand. The AS9100 provides a method of management that is process-oriented. But you need to first implement and then apply for certification to reap all the benefits. ISO Pros in Seattle, Washington (WA), is a consultancy organization. We help industries implement ISO standards at minimum expense and eventually apply for certification.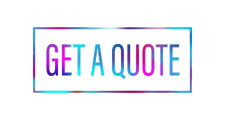 What is AS9100?
AS 9100 is a standard for the quality management system (QMS) in the aerospace world. It is intended for organizations that maintain and repair the products for commercial, private, and military sectors or the companies manufacturing aircraft parts under the US federal aviation administration (FAA).
When your clients, customers, or stakeholders want you to improve every aspect of your products, it becomes essential for you to get certified and prove their credibility in that case. The high risk involved in this business makes this certificate much more important as it provides excellent relief and helps in process-related methodologies and procedures.
Why get AS9100?
Improve performance
Increase customer satisfaction
Manage for sustained success
Reduce costly errors
Huge profits in sales
The customers need to know the steps your organization is taking to meet the aerospace specific requirements and assurance that your company will improve the product quality time to time and carry out efforts to maintain the quality and thereby enhancing customer satisfaction.
When an outside body verifies that your firm meets the requirement of QMS, your customers will feel secured and trust you even more. Once certified, your organization comes in the list of online aerospace information systems (OAIS) maintained by IAQF. The database will be available to all the companies seeking information about aerospace suppliers. This will boost up your customers.
ISO Pros does a wonderful job for industries like yours in providing consulting and implementation services. We understand every firm's uniqueness and provide you with various options, methods, and solutions to the issues you might face in the process.
Why choose ISO Pros?
Our professionals understand the quality management standards pretty well, and we provide a cost-effective method of getting certified. Don't let your competitor be ahead of you. Begin the implementation process with us and apply for certification quickly.
Our consultant will show you tools and tips for the best results. We will evaluate your organization and provide you the plan to produce a quality product every day. If you want to do the best and cost-effective consultancy, ISO Pros is your go-to company. Our customer satisfaction rate is great, and we believe in quality work. Do call us now to experience irresistible deals and offers.