Getting ISO 9001 Certified in Seattle, Washington (WA)
Developed and published in 1987 by the International Organization for Standardization (ISO), ISO 9001 is the Internationally Accepted Standard for Quality Management Systems. It is one of the most widely used management tools in the world. It uses a process approach which is based on the following seven principles of quality management:
Customer focus: Quality management is focused on meeting customer requirements and exceeding expectations of customers.
Leadership: Leaders at all levels develop a unity of purpose and create conditions in which employees and other people engage themselves to work in a direction to achieve the quality objectives of the organization.
Engagement of People: It is essential for the organization to have competent, empowered, and engaged people. Such people increase the capability of the organization to create and deliver value.
Process Approach: Consistent and predictable results can be seen when organizations understand and manage activities as interrelated processes that function as a coherent system.
Improvement: To succeed, an organization should have an ongoing and continual improvement.
Evidence-Based Decision Making: When decisions are made after analyzing and evaluating data and information, they are more likely to produce desired results.
Relationship Management: To attain sustainable success, you need to have good relationships with interested parties, suppliers, stakeholders, and customers.
ISO 9001 is designed to make organizations capable enough to meet the demands of the customers and stakeholders. It provides a framework that helps ensure the consistent quality of products and services provided by the organizations.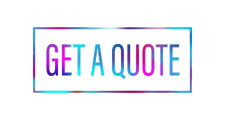 The Benefits of Using ISO 9001 Framework
The ISO 9001 Quality Management System (QMS) helps an organization streamline their processes, reduce errors, save valuable time, and improve communications. The organizations and companies of Seattle, Washington (WA) can benefit from ISO 9001 in many ways.
For instance, the morale of employees is increased, improvement in customer retention, and increment in revenues. Being ISO 9001 Certified means your organization is focused on customer satisfaction and committed to delivering high-quality services.
Here are the benefits of using ISO 9001 framework:
Increment in efficiency
Overall revenue is increased
Higher levels of customer satisfaction
Improvement in relationships with suppliers
Leads to the improvement of morale of employees
Overview of the Training Course Offered by Us 
The training program teaches you how to develop the required knowledge to audit a QMS based on the ISO 9001. It teaches how to administer a team of auditors and execute broadly accepted audit procedures, principles, and techniques. This course will help you master audit techniques and competencies through hands-on experience.
Who Should Take This Training Course? 
This course helps in gaining the knowledge and skills required to conduct a full audit of an organization's Quality Management System (QMS). Following professionals can benefit from this training course:
Project Managers
System Managers
Consultants
Expert Advisors
Entrepreneurs and other executives who want to become aware of the entire auditing process.
Although no prerequisites are required for this course, still terms and definitions related to management and basic principles of quality management should be known along with two years of experience of quality management work.
So, call now to know more.