Contact Us
Organizations big and small are being more competitive these days. And it's quite necessary too. If you want your organization to stay ahead of the competition, you must implement an ISO standard and apply for certification. Seattle offers a pretty favorable environment for organizations to flourish. It's the reason why many companies are being set up.
If you are looking forward to implementing an ISO standard in your organization to improve the quality of products and gain a competitive edge, contact the ISO Pros. We'll help you implement the desired ISO standard within your organization and will help you apply for certification from a third-party certificate issuing body.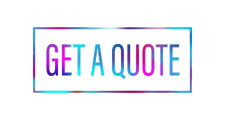 How can ISO Certification Benefit My Organization?
You must know that before you could get your organization certified, you first need to implement the standard guidelines. If you can successfully demonstrate that your organization complies with all the guidelines, you can certainly certify for an ISO standard. Be it any organization or domain; ISO standards are immensely beneficial. Here are some benefits that you might want to refer to: –
Evidence of Excellence: Whether it's a food product or a car component, if it is manufactured by a renowned brand and has a name on it, people will certainly trust it. Similar is the case with ISO standards. If you implement an ISO standard with the help of ISO Pros and later apply for certification, you can demonstrate your excellence with the certification. This will bring you more business than ever. Moreover, customers are going to trust you more.
Improvement in Quality: Most ISO standards target the quality of products and services. Therefore, there's a scope of improvement in the quality of products and services. You can manufacture better and serve well. This way, you can retain your clients and attract new ones as well.
If you commit to comply with ISO standards, you'll gradually notice a commitment growth. So, implementing and then certifying for an ISO standard is a great choice.
Save More: – You can, with ISO standards, save lots of money, gradually, though. As you may know, ISO standards are process-based and focus on improvement. If you improve your processes and introduce efficiency, you'll automatically waste less and save more money. Keep in mind that saving money is a gradual benefit. You need to commit regarding a regular improvement to ensure the desired results.
Why Choose ISO Pros for ISO Consulting?
ISO Pros is a well-known organization functioning in Washington and numerous neighboring states. Our experience is good enough to help you implement and apply for any ISO standard certification. Here is why you should choose us: –
Affordable & Fast Service: – Our prices for consulting, training, and standard implementation are very competitive. Moreover, we believe in smart work rather than wasting time on hard work. It's the reason why we're able to achieve desired results in lesser time.
Qualified Staff: – Our training staff and implementation professionals are full of industry experience. So, hiring us will be a great decision for your own good.
So, call us ow, and let's begin!